The Group Maddalo was born thanks to the wish of a Business through the creation of a commercial structure, so that the process of marketing of agricultural food production, in particular cut leaf vegetables destined to the 1th  and 4th  range could be optimized.
Our journey from 1990 to today.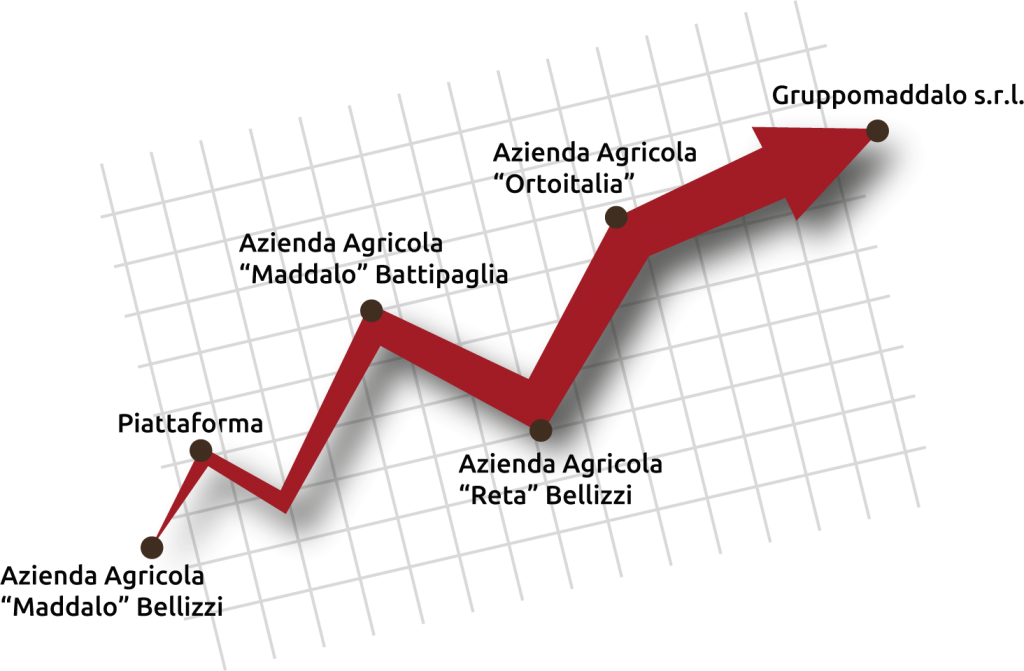 The company choices look for the Quality and for this aim it , has identified, quantified and made available the necessary resources as infrastructure, human resources, work environment, processes related to the customer, monitoring and measurement, corrective and preventive actions.
The companies are located in agricultural sites suitable for the production because far from sources of environmental contamination.
Our prerogatives: